Congratulations to the Corbin Marching Redhounds, who brought home Best Auxiliary, Best Percussion, and 1st Place in Class AAA at the Hazard High School Band Competition on Saturday, September 14.  The Redhounds were also named Reserve Grand Champions, having the second highest score of the day in a field of 13 bands.  In addition, Corbin received the highest visual effect score of any band.  We are extremely proud of the Corbin Marching Redhounds and look forward to the next competition, which will be held at North Laurel High School on Saturday, September 21.
The Corbin Middle and High School Bands are proud to welcome Mr. Bret McIntosh as the new assistant director of bands in the Corbin Independent School District.  Mr. McIntosh recently graduated from Eastern Kentucky University with a bachelors degree in music education.  We look forward to working with Mr. McIntosh in the coming year - even though he is a trumpet player.  :-)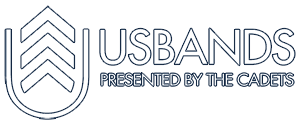 The Marching Redhounds traveled to Chattanooga, TN, to compete in the US Bands Southern States Championship on November 3, 2012.  They swept the class and was named the class 2A Southern States Champions!  The band was awarded Best Music, Best Visual, Best Effect, Best Guard, and Best Percussion in their class, as well as earning the top score in percussion overall in class A.  Out of 29 performing ensembles in both class A and open class, percussion placed 9th overall, and the guard placed 13th.  Out of the 10 groups that competed in class A, the Marching Redhounds were second overall with a score of 85.8!  Congratulations, Marching Redhounds!
On Thursday, November 8, the school board will recognize the Corbin Marching Redhounds for their outstanding accomplishments during this marching season.  The meeting will begin at 7:00 pm and will be held at Corbin Primary.  Mr. Corrn requests that everyone who can please attend.  Congratulations, Marching Redhounds!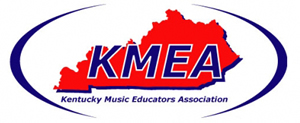 On Saturday, October 27, the Marching Redhounds traveled to Allen Co.-Scottsville High School to compete in Class AAA Semifinals.  Corbin received its first distinguished rating in semifinals competition since 1999 with a score of 82.25 (only the third - and highest - distinguished rating in school history at semifinals competition) and finished in 7th place behind 6 previous state finalists!  We are extremely proud of the Marching Redhounds for these outstanding accomplishments and are already looking forward to next year's competition season!  For complete results, click here!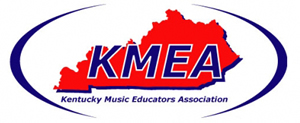 On Saturday, October 20, 2012, the Corbin Marching Redhounds, under the direction of James L. Cornn and assistant director Marty Abbott, traveled to Bourbon County High School to compete in Class AAA East Quarterfinals. The field consisted of 9 bands hoping to advance to the next level of competition on October 27. Only the top 8 bands advanced. Corbin received its first ever distinguished rating in post-season competition and placed 2nd behind Bourbon Co., 2-time class AAA state champion, with a score of 83.9. The Marching Redhounds will be traveling to Allen Co.-Scottsville High School on October 27, 2012, to compete in AAA semifinals, where they will meet up with 15 other bands from across the state. Only the top 4 advance to finals, which will be held at Western Kentucky University in Bowling Green, KY. Check out the full line-up! Finals information can be found here.