Congrats to KARA HALE on being selected to the All State Symphonic Band!  After two intense rounds of auditions, Kara was named the 3rd best bass clarinet in the state of Kentucky!  She will travel to Louisville February 8-11 to practice and give a concert at the Kentucky Center for the Arts. Kara is the first sophomore from Corbin to ever be selected to the All State Band.
Congrats to the 9 students selected to be a part of the WKU Honor Band Clinic!  The event will be held in Bowling Green Jan 26-28, 2017 on the campus of Western Kentucky University. 
Jasmine Hedayati
Kelsi Felts
Caleb Middleton
Kaitlyn Graham
Cameron Bundy
Judson Garr
Samuel Garr
Blake Smith
Cassandra Risner
Alternates: Taylro Perry & Katie Collins
Congrats to the 22 people that made the All Regional Bands! These students were selected from the over 250 students auditioning from 20+ schools. They will represent Corbin HS on January 12-14 in Richmond, KY.
Symphonic Band
Caleb Middleton – 1st Chair Alto Sax
Kara Hale – 1st Chair Bass Clarinet
Jasmine Hedayati, Clarinet
Brooke Litteral, Clarinet
Samuel Garr, Clarinet
Nick Fuson, Clarinet
Katie Collins, Horn
Joshua Patton, Percussion
Concert Band
Cassandra Risner, Flute
Taylor Perry, Flute
Mariah Barko, Clarinet
Casie McBurney, Bass Clarinet
Daven Patel, Alto Sax
Cameron Bundy, Tenor Sax
Tabitha Bowlin, Bari Sax
Kaitlyn Graham, Horn
Garrett Stephens, Trombone
Taylor Brock, Trombone
Judson Garr, Bass Trombone
Matthew Laun, Euphonium
Blake Smith, Tuba
Kelsi Felts - Mallets
Alternates
Madison Sutton, Tenor Sax
Seth Krahenbuhl, Horn

Congrats to the 10 students selceted to participate in the Western Kentucky University Honor Bands January 21-23 in Bowling Green!!
Elizabeth Minton
Ashlynne Arnett
Jasmine Hedayati
Emily Hampton
Caleb  MIddleton
Keyley Smith
Kaitlyn Graham
Tanner Petrey
Judson Garr
Kelsi Felts
Congratualtions to ASHLYNNE ARNETT for making 15th chair clarinet in the All State Concert Band!  This a huge accomplishment as she is only the 7th person in the past 15 years from Corbin High School to make All State.  Ashlynne will travel to Louisville February 3-6 to rehearse and perform a concert at 3pm on Saturday, February 3 in the Kentucky Center in downtown Louisville.
Congratulations to the 21 students that made the All Regional Bands!  Corbin has the second largest delegation attending the event.  The clinic will be held January 14-16 at Madison Central High School in Richmond, KY.
Symphonic Band
Jasmine Hedayati - 7th chair clarinet
Ashlynne Arnett - 10th chair clarinet
Kara Hale - 1st chair bass clarinet
Emily Hampton - 2nd chair bass clarinet
Caleb Middleton - 4th chair alto sax
Kelsi Felts - 2nd chair mallets
Concert Band
Cassandra Risner - 4th chair flute
Taylor Perry - 11th chair flute
Samuel Garr - 1st chair clarinet
Brooke LItteral - 15th chair clarinet
Mariah Barko - 18th chair clarinet
Casie McBurney - 3rd chair bass clarinet
Jaden Harp - 10th chair trumpet
Katie Collins - 1st chair horn
Kaitlyn Graham - 3rd chair horn
Taylor Brock - 2nd chair trombone
Jeff Tinsley - 6th chair baritone
Blake Smith - 6th chair tuba
Judson Garr - 8th chair tuba
Daniel Orr - 1st chair mallets
Jake Nash - 2nd chair mallets
Alternates:  These students could be called upon to participate if there are cancellations.
Elizabeth Minton - flute
Cameron Bundy - alto sax
Robert Curtis - trumpet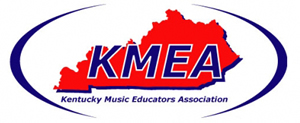 Congratulations to Katie Hill and Tyler Curtis for auditioning and being selected to participate in All-State band! Katie earned a 6th chair spot in the symphonic band, and Tyler earned a 1st chair spot in the concert band, claiming one of only 4 bass trombone spots. Katie and Tyler join a very elite list of musicians from Corbin High School who have been selected as All-State participants. Only 3 other students, BJ Judd, Justin McIntosh, and Shane Baker, have participated in All-State band since 2006. This makes Katie's second year as an All-State musician.  We are very proud of the hard work and accomplishments of these fine musicians.

Congratulations to the following students for being selected to participate in All-Regional Bands, held during the first weekend in January at Madison Central High School in Richmond, KY:
Symphonic Band
1. Jennifer Sproles, clarinet
2. Ashlynne Arnett, clarinet
3. Jasmine Hedayati, clarinet
4. Kayla Lunsford, bass clarinet*
5. Tommy Warren, alto sax
6. Katie Hill, horn*
7. Tyler Curtis, snare*
Concert Band
1. Trisha Carnes, flute
2. Hannah Brown, flute
3. Ben Stone, clarinet
4. Emily Hampton, clarinet
5. Casie McBurney, bass clarinet
6. Jordan White, alto sax
7. Kaitlyn Graham, trumpet
8. Kathryn Anderson, horn
9. Brandon Clark, euphonium
10. Nathan Clabaugh, trombone
11. Kelsi Felts, mallets*
* denotes first chair

Congratulations to the following eleven students for being selected to participate in Western Kentucky University Honor Bands held in Bowling Green, KY, on January 23-25, 2014:
1. Tommy Warren
2. Katie Hill
3. Jennifer Sproles
4. Erica Davis
5. Brandon Clark
6. Trisha Carnes
7. Allyson Hoskins
8. Kayla Lunsford
9. Tyler Keith
10. Tyler Curtis
11. Ashlynne Arnett
The following students were selected as alternates:
1. Jordan White
2. Emily Brown
3. Brianna Minton
4. Sarah Steinbach
5. Nathan Clabaugh
6. Keyley Smith
Congratulations to the following 36 students selected for the All-Festival Honor Band, which will be held on November 24-26 at the University of the Cumberlands:
Symphonic Band
1. Hannah Brown, flute
2. Trisha Carnes, flute
3. Allyson Hoskins, flute
4. Ashlynne Arnett, clarinet*
5. Jasmine Hedayati, clarinet
6. Jennifer Sproles, clarinet
7. Erica Davis, clarinet
8. Kayla Lunsford, bass clarinet*
9. Tommy Warren, alto sax*
10. Jordan White, alto sax
11. Robert Curtis, trumpet
12. Katie Hill, horn*
13. Nathan Clabaugh, bass trombone*
14. Brandon Clark, baritone*
15. Brianna Minton, baritone
16.Tyler Curtis, snare*
17. Tyler Keith, mallets*
18. Kelsi Felts, mallets
19. Seth Heinss, timpani*
Concert Band
1. Dominica Ohler, flute
2. Elizabeth Minton, flute
3. Jawana Howard, flute
4. Emily Hampton, clarinet
5. Ben Stone, clarinet
6. Christin Cook, clarinet
7. Casie McBurney, bass clarinet
8. Emily Brown, bari sax*
9. Kaitlynn Graham, trumpet*
10. Keyley Smith, trumpet
11. Porshia Blankenship, trumpet
12. Katherine Anderson, horn*
13. Sarah Steinbach, horn
14. Tanner Petrey, baritone
15. Jeff Tinsley, baritone
16. Josh Mills, snare
17. Dustin Boyd, timpani*
*denotes first chair